In Jurong Port, information is scattered over multiple online platforms, resulting in a long lead time for information retrieval. When we first received our brief, we were surprised to find out that many ground staff still engage in manual and traditional methods. Hence Jurong Port wanted us to design an online dashboard.

Through co-design activities, ground shadowing and interviews with port staff on and off the grounds, we discovered that the root cause of the problem was severe information fragmentation. Hence, to only redesign a single dashboard interface would not solve the problem, and we had to tackle the entire information flow in the port - from the input, analysis and output of data.

Introducing, JP Vision: A seamless information eco-system with drone and sensor technology (JP Drone) that streams directly to a curated dashboard (JP Maps) and a mobile application for hybrid staff on-the go (JP Daily) to contact relevant stakeholders on the ground. This integrated service platform helps to speed up information way-finding in this volatile maritime industry, allowing staff to better anticipate what lies ahead in their job, executing their works with confidence and finesse.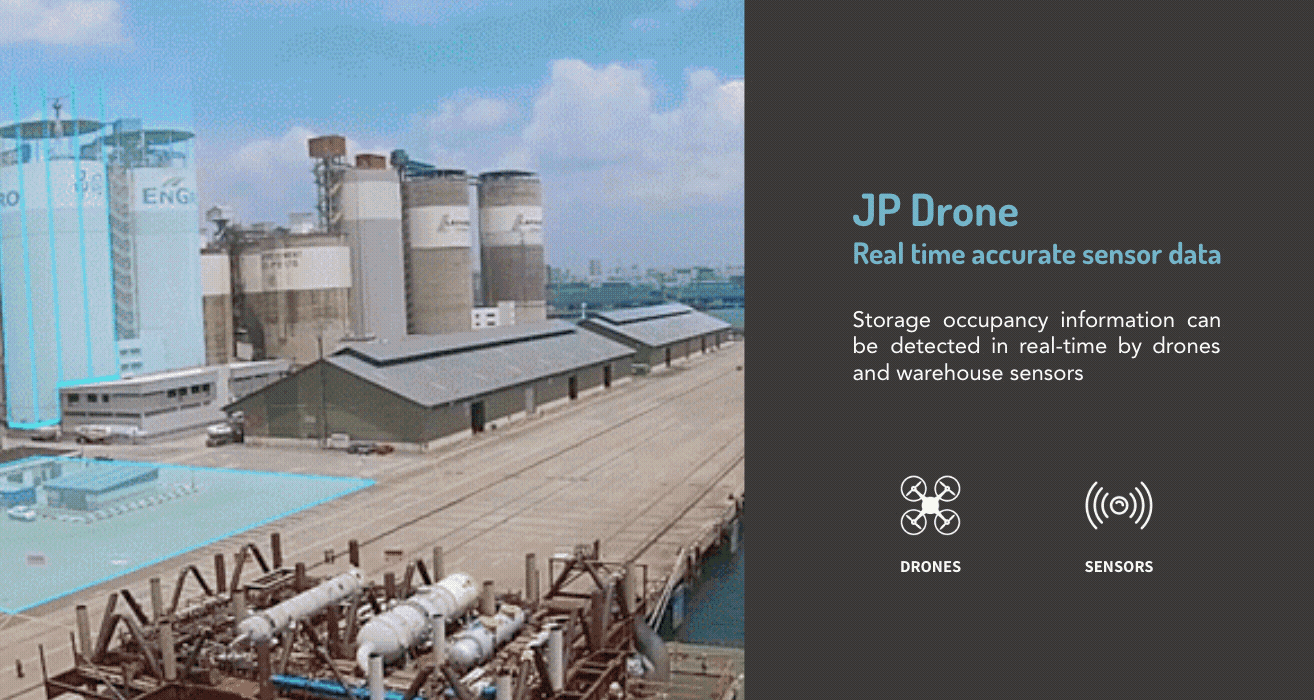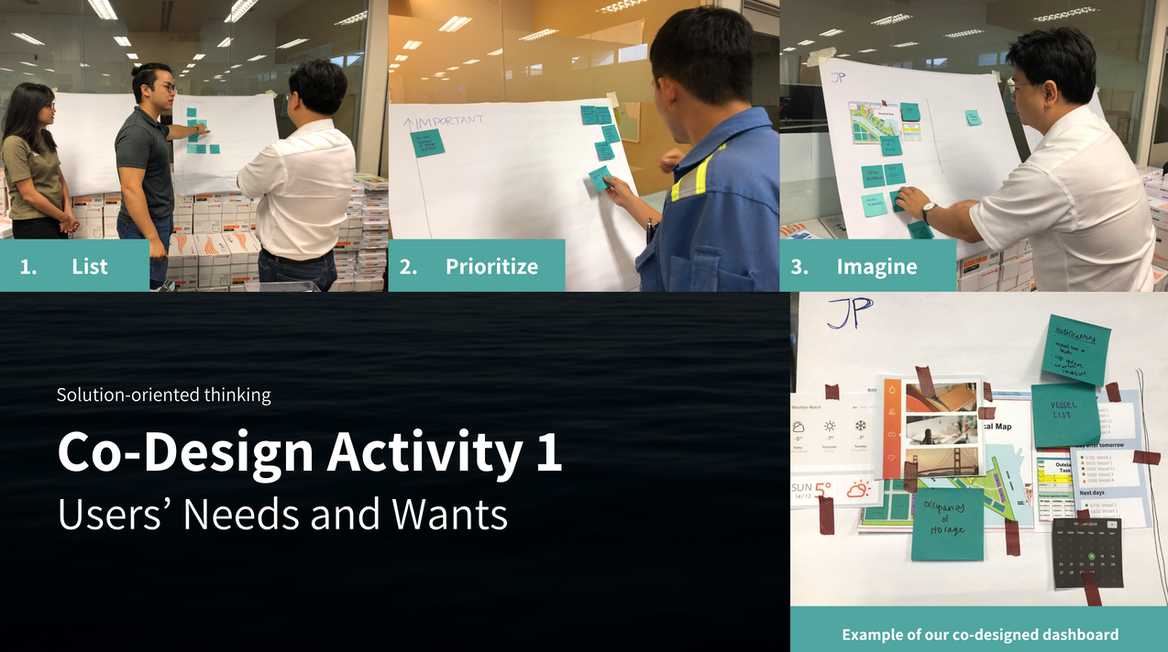 Project by Jereme Tan, Valerie Tan, Rao Jingyu & Yong Zi Fong